What can we make from YOUR clothes?
Your clothes have memories. We help save them.
We all have them. Special clothes saved that hold memories from when they were worn: baby clothes, team jersey, concert t-shirt...even a wedding dress or clothes from a lost loved one
We'll turn your clothes into a memory bear so you can save the memories, not the clothes.
Swipe the image to see how we can transform your clothes into an instant heirloom...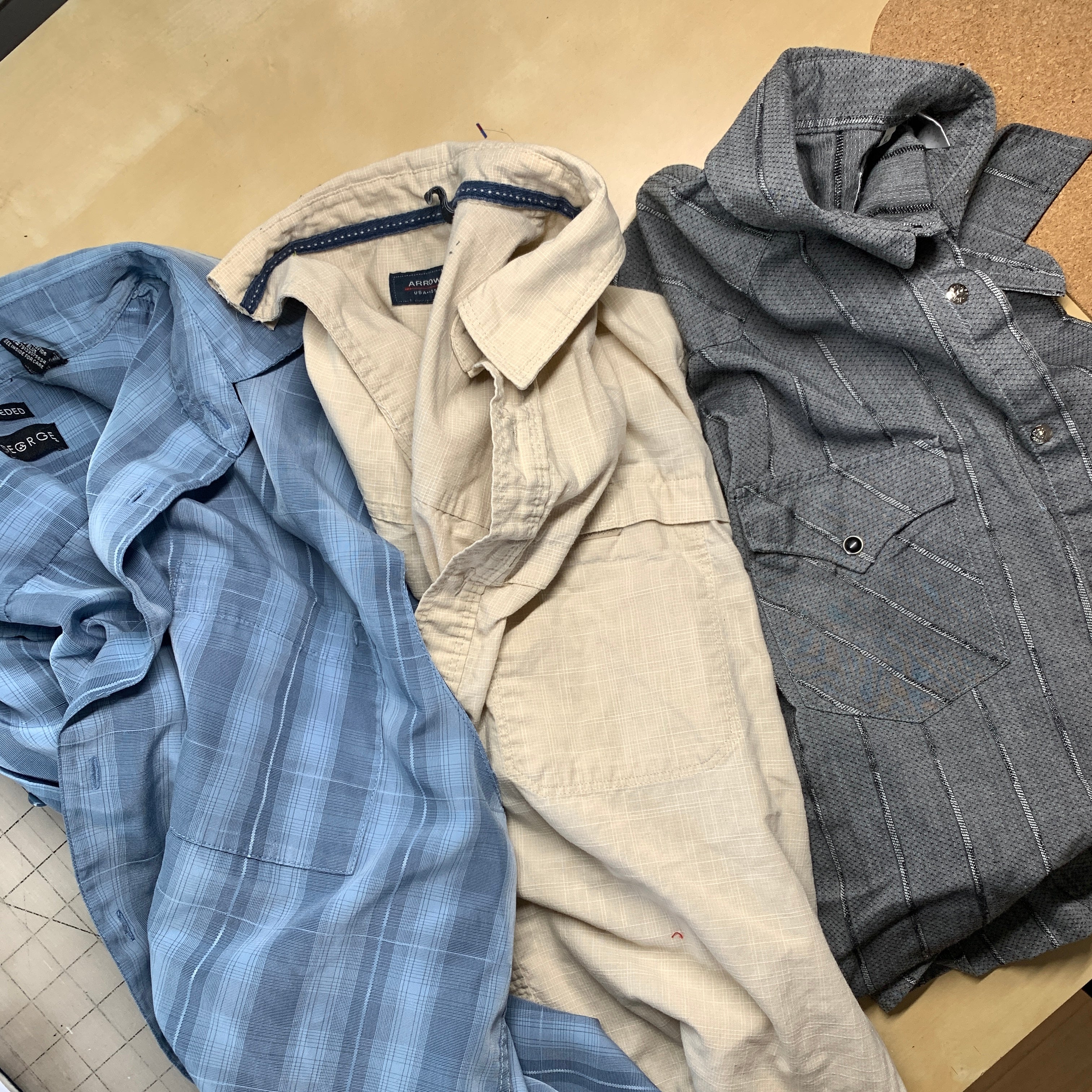 We make the process easy: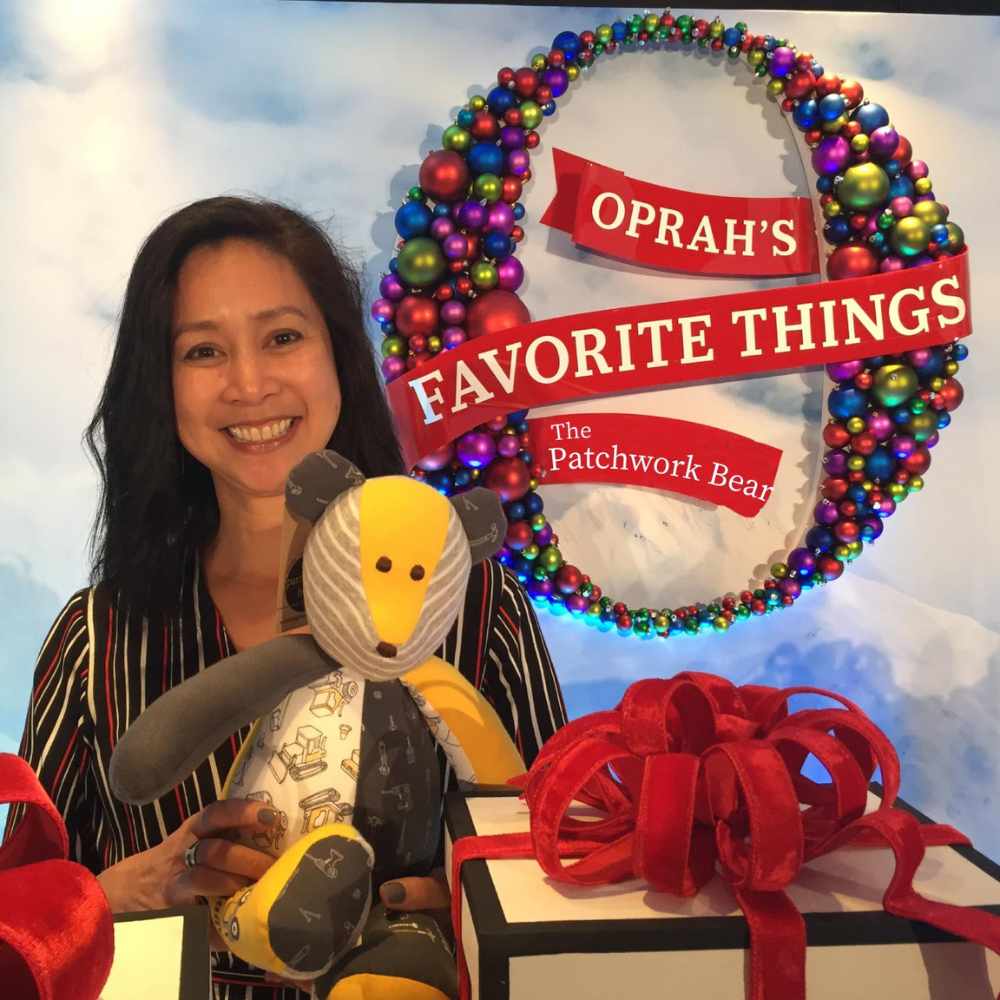 Trusted since 2003 & one of Oprah's Favorite Things
We are the ORIGINAL Memory Bear company and one of Oprah's Favorite Things! Don't let just anyone cut up your irreplaceable clothes- we've been trusted to make thousands of memory bears and would love to make one for you.
From start to finish, we take pride in our work. It starts when your clothes arrive- each package is signed for and kept in a secure, indoor facility, safe from theft or bad weather.
We work in a professional sewing studio with a small, talented team of designers and sewers. We take the time with your clothes to create keepsakes that are as special as the people who wore them.
(Photo: Founder, Jennifer Cura at Oprah's Favorite Things Media Event)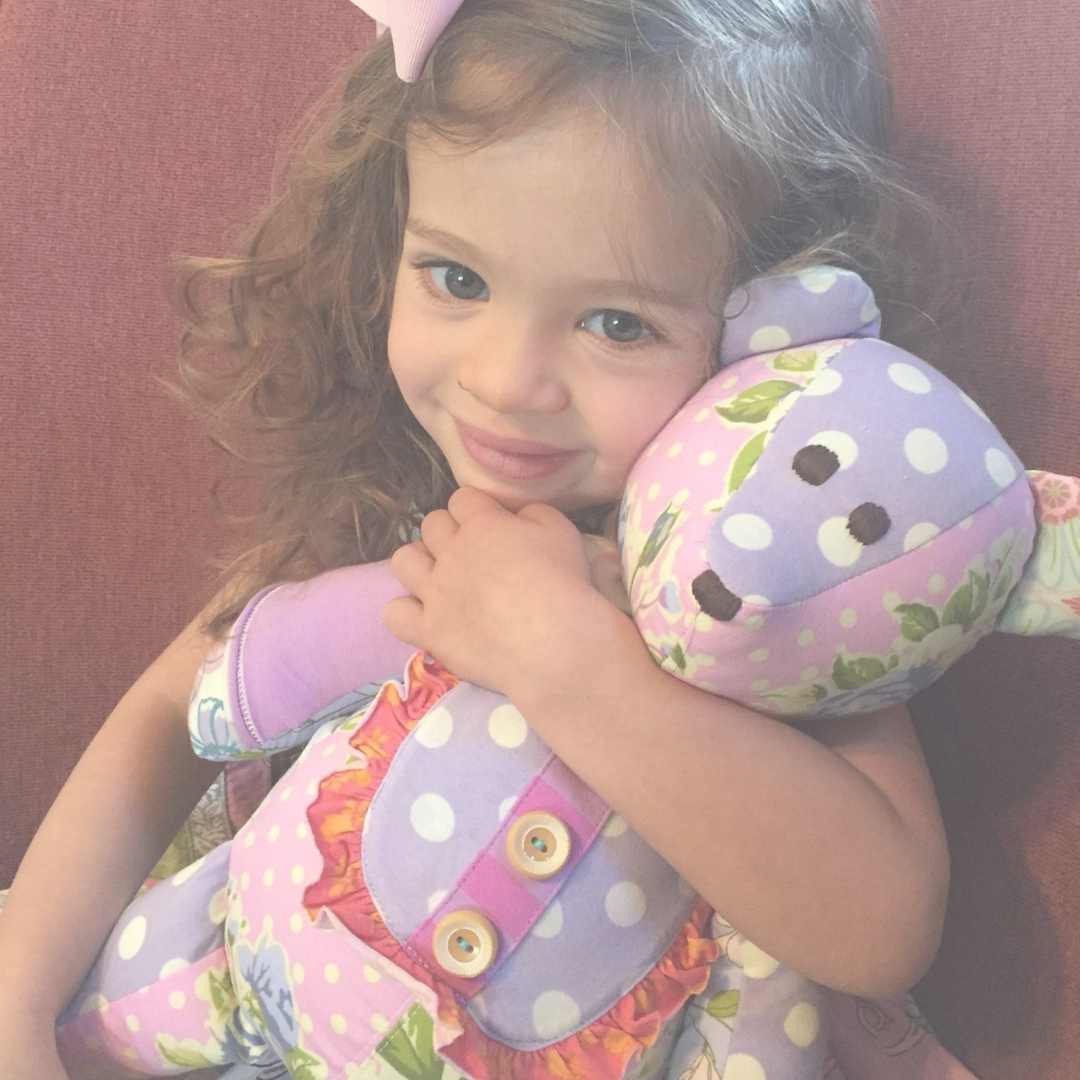 Turn children's clothes into a memory bear you see every day
Your children's clothes hold memories from when they were little and they deserve better than a cardboard box or storage bin.
Remember every milestone - from the day you brought them home to their first steps; first day of school to graduation, and all the little memories in between. We'll take turn those clothes into a memory bear that holds all the memories of their childhood.
Remember loved ones gone, but not forgotten
We know it's hard to lose a loved one.
When you want a special way to remember her in their favorite dress, the t-shirt that was so him, or the uniform they proudly wore to work every day- turn their clothing into a Bereavement Bear.
With careful attention to detail and expert workmanship, you can trust your loved one's clothes with us here at The Patchwork Bear. We'll create a memory bear that captures their spirit and put them back in your arms.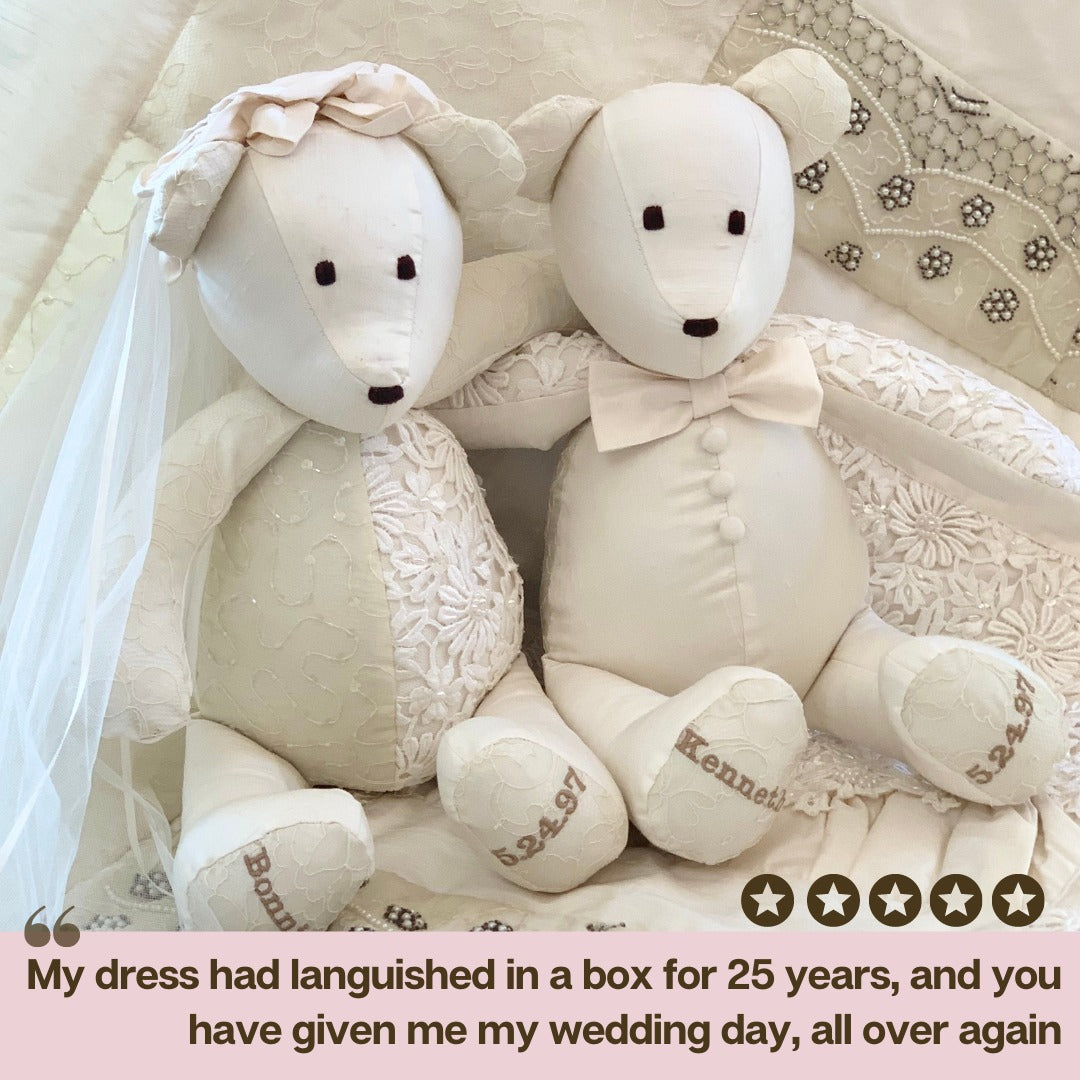 Remember Your Big Day Forever
When the wedding day is over, don't store your wedding dress in a box never to be seen again.
Let us turn it into a Wedding Dress Memory Bear so you can enjoy memories of your special day every time you see it. We can also re-purpose it into a quilt, pillow, even a christening gown!
Questions?
Fill out the form below and we'll get back to you in 24-48 hours