A smaller alternative to our memory clothes collection: This little heart is made from one or two articles of clothing. Perfect for those small pieces that might not be enough to make a bear or quilt. Measures approximately 4 inches tall x 6 inches wide and includes a convenient hanging ribbon. This is for ONE heart
Some ideas for the memory hearts:
use baby's onesies to make a baby keepsake
make one heart for each member of the family from their clothes and create your own 'family tree'
make keepsake ornaments for the holidays
make several from clothes from a loved one who has passed away and give to all the members of the family.
Step 1: Order your keepsake product
Step 2: We email shipping instructions and an order form
After your order is processed, we EMAIL shipping instructions & a printable order form.
(Gift Kits will ship in 2-3 days and include an order form, shipping instructions & mailing bag)
Step 3: Send your clothes to the patchwork bear
All packages sent to us are signed for upon receipt and kept in a safe, indoor location. We know your clothes are irreplaceable and we take great care throughout the process
Step 4: receive your keepsake in just a few weeks. Instant heirloom!
Please allow 4-6 weeks for memory bears & animals; 8-12 weeks for quilts & bags. May take longer during holidays (Oct-Dec). 
CONTACT US if you have a specific deadline or any questions. We can't wait to help you save your memories!
---
Treasures
I'm not usually a review writer, but this is different. After my husband died, our adult children wanted a few pieces of "fingerprint jewelry" made. In searching options, I came across Patchwork Bear. Our 10 year old granddaughter wanted something of her grandfather's so we settled on a bird and a heart. (This grandchild also spoke at her grandfather's celebration of life.) She picked the shirts to be used & off they went. The bird & heart are perfect. Lovingly made, respectfully handled. We are beyond pleased.
Memory bear, memory, pillow, and hearts
It took me many years to go through my parents clothes that I saved that was stored in a suitcase in the back of my closet. Not knowing what to do with the clothing, I came across the patchwork bear. The best decision I have ever made. The amount of work and effort that was put in to make these items was tremendous. I will have these memories forever. Thank you so very much.
I did love work you did using my husbands shirts I know his grandchildren will enjoy having won made out of his shirt.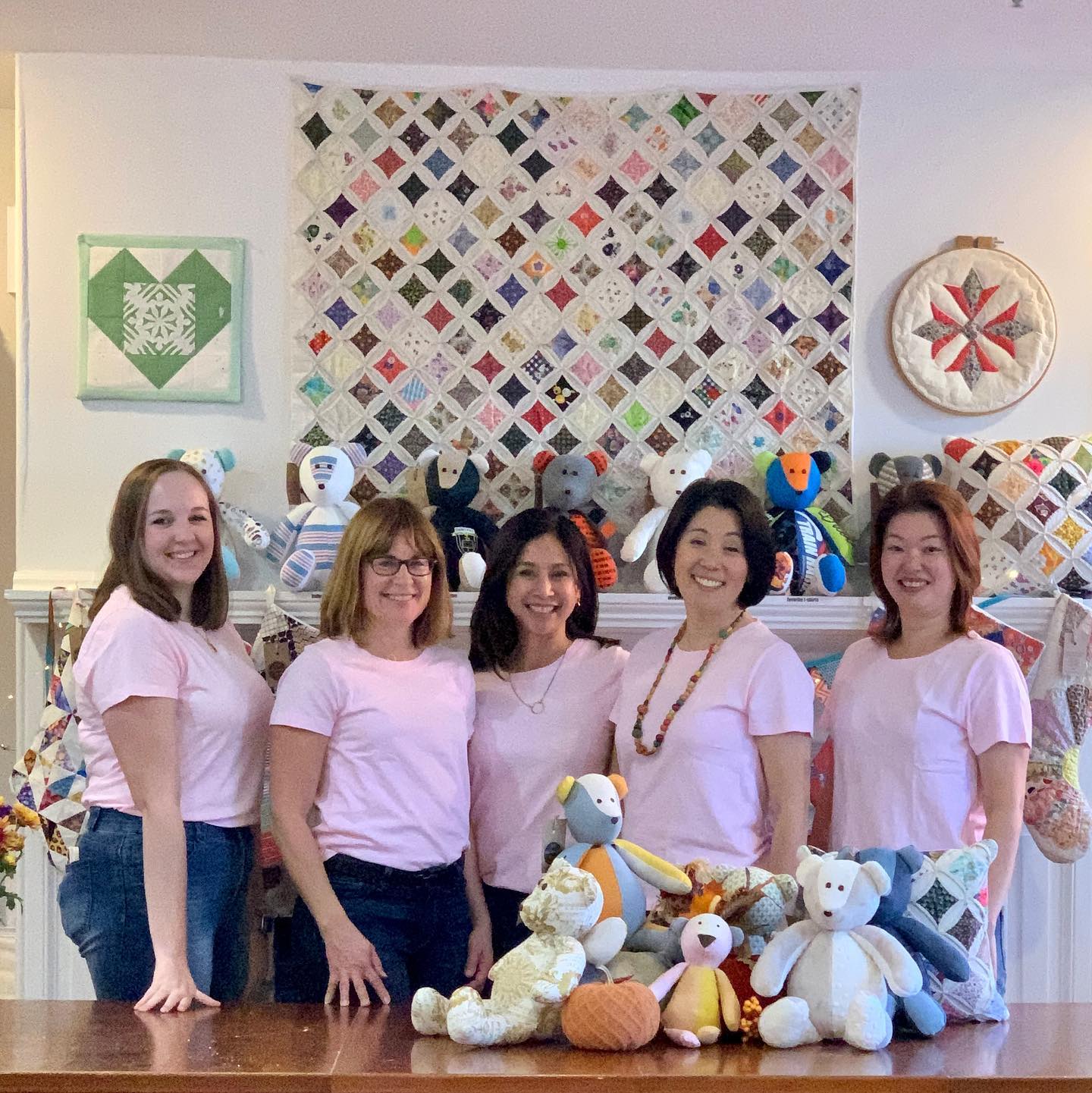 why us?
Why choose The Patchwork Bear to make your custom keepsake?
The Patchwork Bear has been trusted to turn your favorite clothes into keepsakes since 2005 and understand your clothing is irreplaceable- full of stains and memories. We take the utmost care of your clothes in every step of the process from receiving the clothes, to design, to creation and delivery. 
We know it is difficult to send your clothes away to be cut up, but you can trust that our talented design team will transform them into a keepsake you will love. We get to know you through the clothes you send and our goal is to create custom products from clothing that will bring back happy memories. 
award winning
One of Oprahs's Favorite Things
If OPRAH trusts us, you can too! In 2017, we were thrilled to have our Memory Bear chosen as one of Oprah's Favorite Things. 
Our products have received numerous awards and recognition, notably the Creative Child Product of the Year and Oprah's Favorite Things List.