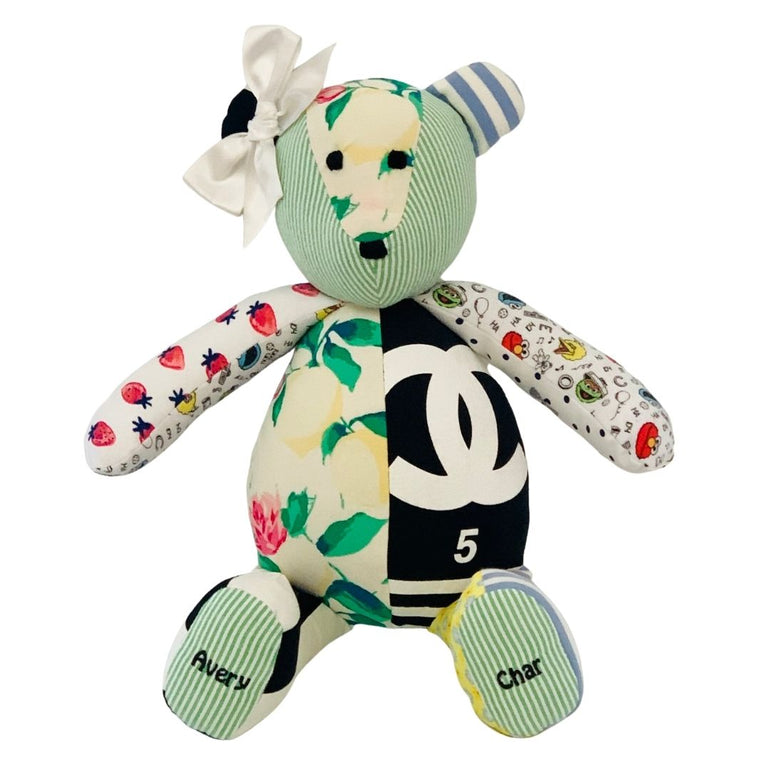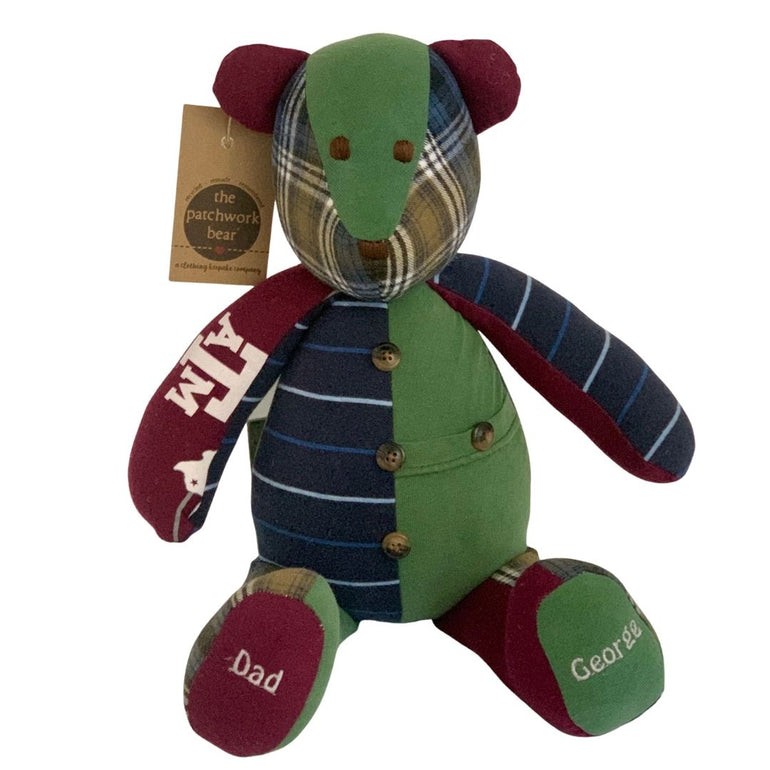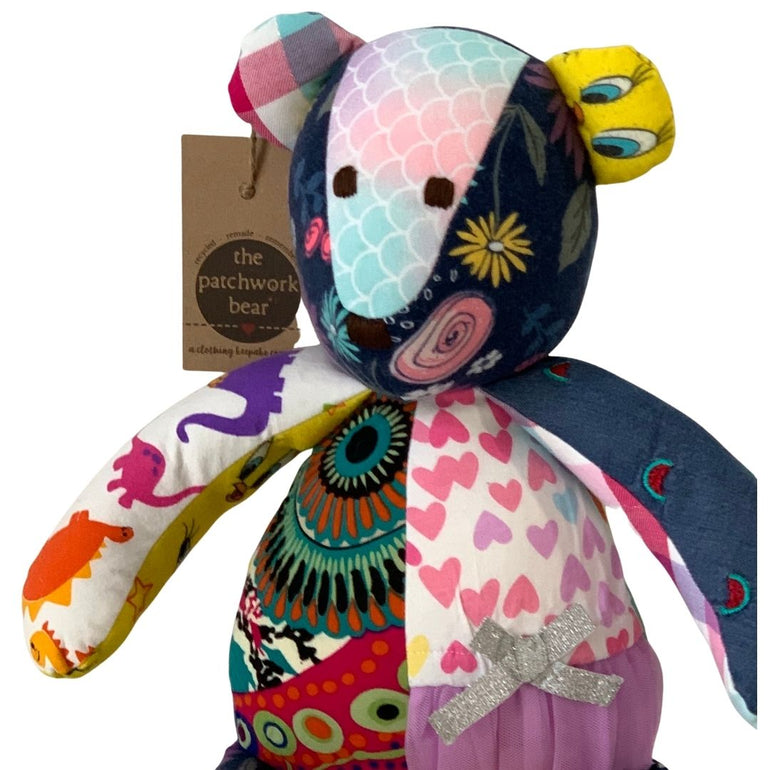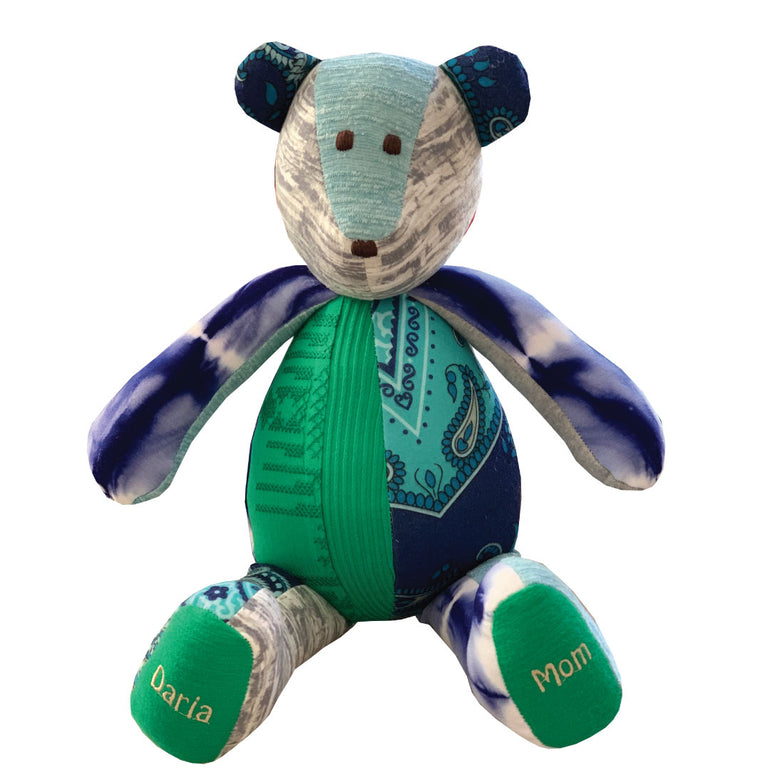 The Original Memory Bear, personalized
Your clothes hold memories from when you wore them. We help save them. Some ideas:
Baby clothes that mark the moment she first walked
Team jerseys from every one of his high school matches,
T-shirts from every concert you ever saw, 
Dresses and polos from all the places you traveled together
and even your wedding dress...


Choose 1-2 adult or 4-6 child or 6-10 infant/baby clothes per bear.
*This Memory Bear INCLUDES custom personalization on both feet and measures approximately 17 inches tall
**If you would like to give a Memory Bear as a gift, please order our Memory Bear Gift Kit. (It's the same as this memory bear, just packaged for gift giving!)
Step 1: Order your keepsake product
Step 2: We email shipping instructions and an order form
After your order is processed, we EMAIL shipping instructions & a printable order form.
(Gift Kits will ship in 2-3 days and include an order form, shipping instructions & mailing bag)
Step 3: Send your clothes to the patchwork bear
All packages sent to us are signed for upon receipt and kept in a safe, indoor location. We know your clothes are irreplaceable and we take great care throughout the process
Step 4: receive your keepsake in just a few weeks. Instant heirloom!
Please allow 4-6 weeks for memory bears & animals; 8-12 weeks for quilts & bags. May take longer during holidays (Oct-Dec). 
CONTACT US if you have a specific deadline or any questions. We can't wait to help you save your memories!
---
Beautifully made and brings back memories of my Dad!
I love it! Very expertly made and makes me think of my Great Dad whom I miss very much❣️However, I was expecting it to be bigger. The pictures online make the bears look bigger than they actually are when you receive it.
Dad memories
Love our bears. Gives us something to hold now that he is not with us. Great staff, very responsive and caring. Highly recommend.
Memory Bear
This is our second memory bear. He's perfect.
I'm in the process of ordering another one.
Thank you.
Memory bear
Turned out amazing. I couldn't be more pleased. This is my second Bear this year and both were fantastic. Such a great company and definitely live up to their promises.
Best Gift Ever
I got a bear for my sister. Our mom died in 2018 and the hospice facility where she transitioned made keepsakes from old clothes from your loved one. I procrastinated and they stopped doing it due to the pandemic. I've recently found, and decided to give away, some of my mom's old clothes. I found The Patchwork Bear and knew I had a gem. The bear was made of three articles of clothes and had a saying my mom used to say to my sister. It was a wonderful birthday gift. I'm ordering three more: one for me, my cousin and father. Thank you so much!!!!!!
Fabulous Bears
I purchased two of the personalized memory bears. One for each of my nieces, both pregnant with boys. We just lost my mother this year. The bears will be a physical reminder of her enduring love & presence. They are well made. I love the way the design team chose to use my mother's shirts. Treasured keepsake
Gary's Memory Bear
I just love the bear.
You did a fantastic job.
You even cut his shirt so the pocket was there and them embroidery is perfect.
Thank you so much.
Beat from grandmas swy
This is my second best from the patchwork bear and both beats have turned out perfect. I love them both.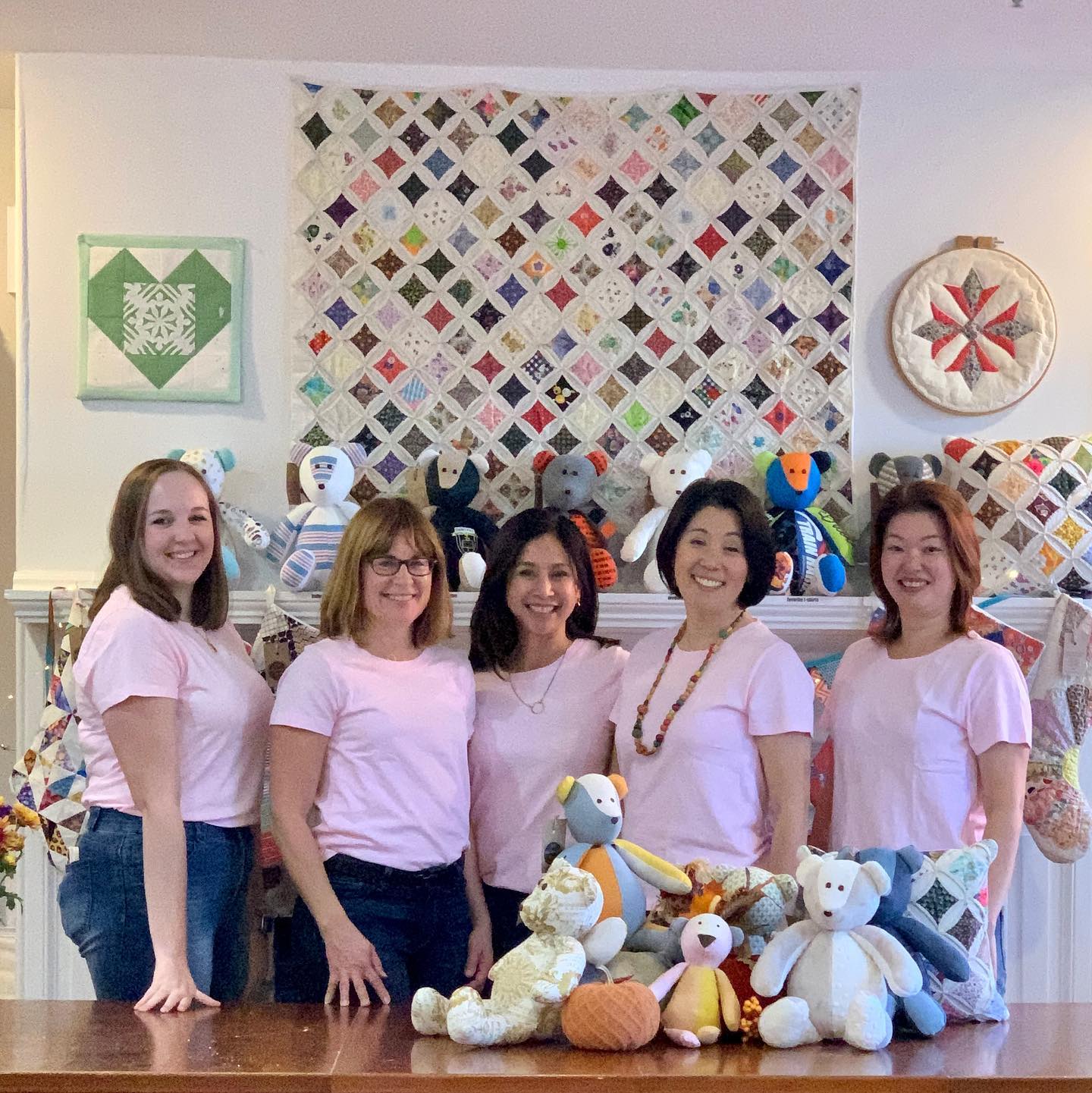 why us?
Why choose The Patchwork Bear to make your custom keepsake?
The Patchwork Bear has been trusted to turn your favorite clothes into keepsakes since 2005 and understand your clothing is irreplaceable- full of stains and memories. We take the utmost care of your clothes in every step of the process from receiving the clothes, to design, to creation and delivery. 
We know it is difficult to send your clothes away to be cut up, but you can trust that our talented design team will transform them into a keepsake you will love. We get to know you through the clothes you send and our goal is to create custom products from clothing that will bring back happy memories. 
award winning
One of Oprahs's Favorite Things
If OPRAH trusts us, you can too! In 2017, we were thrilled to have our Memory Bear chosen as one of Oprah's Favorite Things. 
Our products have received numerous awards and recognition, notably the Creative Child Product of the Year and Oprah's Favorite Things List.