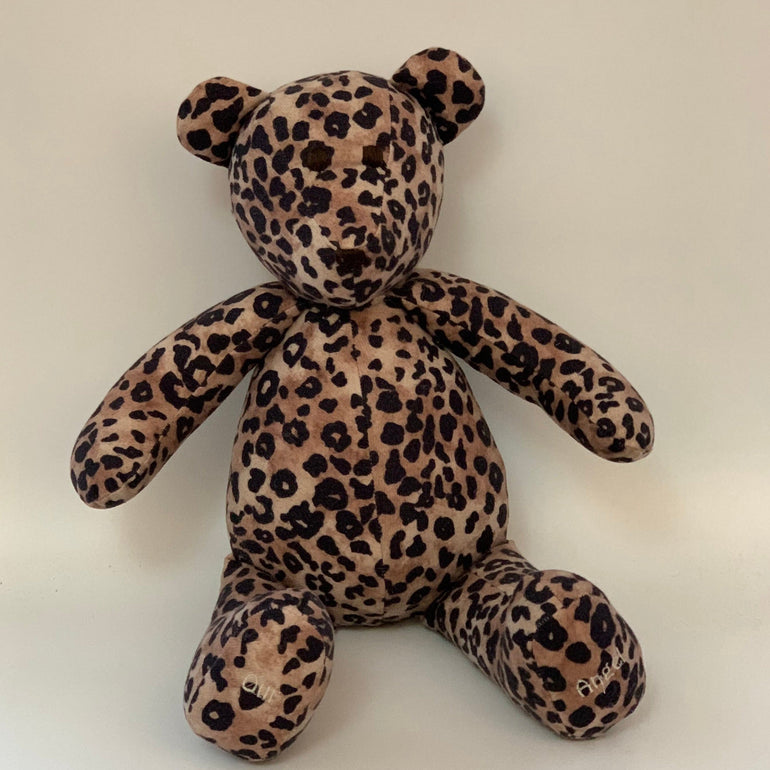 A Simple Memory Bear made with one shirt
As you can imagine, design and labor are the biggest cost to make our Memory Bears. This test group will help me figure out if there is interest in a memory bear made from just one article of clothing or if more people prefer using multiple clothes for a true patchwork bear. The cost savings comes because it takes less time to design a bear from 1 shirt vs multiple shirts.

Thank you for being part of this test group of customers and we're happy to pass on the savings to you. 
NOTE: Because this is a test product at a significant savings, we cannot include any ADD-ONS like personalization, poem patches or applique. It's just one simple memory bear made from one article of clothing.
Any questions? CONTACT US and I'll be happy to get back to you. 
Step 1: Order your keepsake product
Step 2: We email shipping instructions and an order form
After your order is processed, we EMAIL shipping instructions & a printable order form.
(Gift Kits will ship in 2-3 days and include an order form, shipping instructions & mailing bag)
Step 3: Send your clothes to the patchwork bear
All packages sent to us are signed for upon receipt and kept in a safe, indoor location. We know your clothes are irreplaceable and we take great care throughout the process
Step 4: receive your keepsake in just a few weeks. Instant heirloom!
Please allow 4-6 weeks for memory bears & animals; 8-12 weeks for quilts & bags. May take longer during holidays (Oct-Dec). 
CONTACT US if you have a specific deadline or any questions. We can't wait to help you save your memories!
---
It was better than I could have ever expected it literally brought us to tears!!!!!!!
This was an amazing process and the end product was greater than we could have ever expected. Worth a million in our eyes!!!!!!!!!!!!
Simply the best
I absolutely love my bear. I ugly cried when it came. I know have something for my future kid that will honor my dad.
WONDERFUL MEMORY BEARS
MY SISTER AND I WERE SO DELIGHTED WITH OUR MEMORY BEARS MADE OF OUR GRANDMOTHERS QUILT......SO HAPPY WITH THE CONSTRUCTION, THE CHOICE OF QUILT PIECES, AND THE QUALITY OF CONSTRUCTION....!!! THEY ARE SO WORTH THE COST....FOR ALL THE WONDERFUL MEMORIES WE WILL HAVE OF OUR GRANDMOTHER AS THESE BEARS PASS THRU THE GENERATIONS OF OUR FAMILY AFTER US...THANK YOU SO MUCH TO ALL THE MEMORY BEAR CREW....!!!
Bitty Twins
Using my husband's fav flannel shirt the Patchwork Bear team created, in every sense of the word, two Bitty Bears as treasures for my heart. One will go to his brother's only g'child and the other to our adult daughter. My heart is full of appreciation for your talent. 🤍
Great work, Great Service
I love the bear and display it in the living room
Eloquent Keepsake
I had saved a couple of shirts when my parents passed away. They were just hanging in the closet. I took one each that reminded most of mom and dad and had a bear made from each of the shirts. They are perfect. Very high quality. Beautiful. I particularly love the detail that went in to including the pocket from each shirt. I'm so pleased and will treasure these.
So amazing!
They did such a good job making two bears out of a special blanket that had been ripped in several places. The bears are so cute and so well done. I would definitely use them again. They also made two pillows out of an afghan that my grandma had made, which had a rip in the middle.
Very well made
I love the Simple Memory Bear made with just one shirt. My father lived in the type of shirt that I sent in so it didn't matter which one. It came out beautifully and I am sure it will last me the rest of my life and beyond.
Thank you!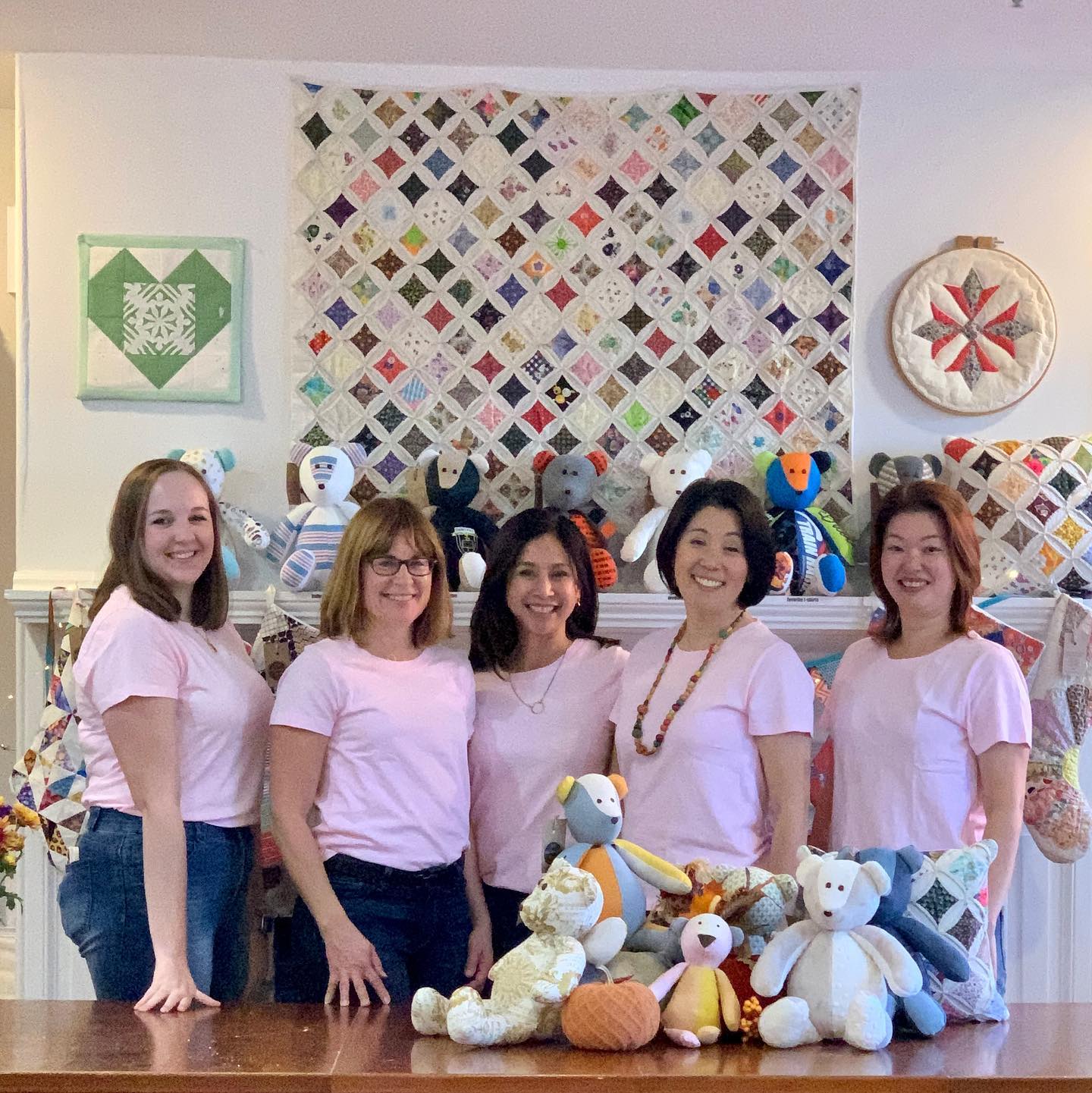 why us?
Why choose The Patchwork Bear to make your custom keepsake?
The Patchwork Bear has been trusted to turn your favorite clothes into keepsakes since 2005 and understand your clothing is irreplaceable- full of stains and memories. We take the utmost care of your clothes in every step of the process from receiving the clothes, to design, to creation and delivery. 
We know it is difficult to send your clothes away to be cut up, but you can trust that our talented design team will transform them into a keepsake you will love. We get to know you through the clothes you send and our goal is to create custom products from clothing that will bring back happy memories. 
award winning
One of Oprahs's Favorite Things
If OPRAH trusts us, you can too! In 2017, we were thrilled to have our Memory Bear chosen as one of Oprah's Favorite Things. 
Our products have received numerous awards and recognition, notably the Creative Child Product of the Year and Oprah's Favorite Things List.