Extra Large Memory Clothes Quilt 60x60
We are currently SOLD OUT of Extra Large Memory Quilts for 2023.
CLICK HERE if you would like to be notified if additional openings become available. We will accept new orders on a first come, first serve basis so it's recommended to add your name to the wait list.
- - - - - - - - - - - - - - - - - - - - - - - - - - - - - - - - - - - - - - - - - - - 
We will transform your favorite clothes/blankets into an instant heirloom quilt! Clothes are hand-cut into 6-inch squares and pieced together to form an original patchwork quilt. Measures approximately 60x60 inches square and is the largest size quilt we currently make. We use 100% cotton batting; reverses to coordinating cotton fabric. We can also cut clothes into larger blocks (6x6, 6x12, 12x12) to accommodate logos/designs upon request.
** This custom, handmade item takes approximately 10-12 weeks to make after we receive your clothes. After you place your order, we will contact you with shipping information and tips on choosing clothes for your quilt.
Step 1: Order your keepsake product
Step 2: We email shipping instructions and an order form
After your order is processed, we EMAIL shipping instructions & a printable order form.
(Gift Kits will ship in 2-3 days and include an order form, shipping instructions & mailing bag)
Step 3: Send your clothes to the patchwork bear
All packages sent to us are signed for upon receipt and kept in a safe, indoor location. We know your clothes are irreplaceable and we take great care throughout the process
Step 4: receive your keepsake in just a few weeks. Instant heirloom!
Please allow 4-6 weeks for memory bears & animals; 8-12 weeks for quilts & bags. May take longer during holidays (Oct-Dec). 
CONTACT US if you have a specific deadline or any questions. We can't wait to help you save your memories!
---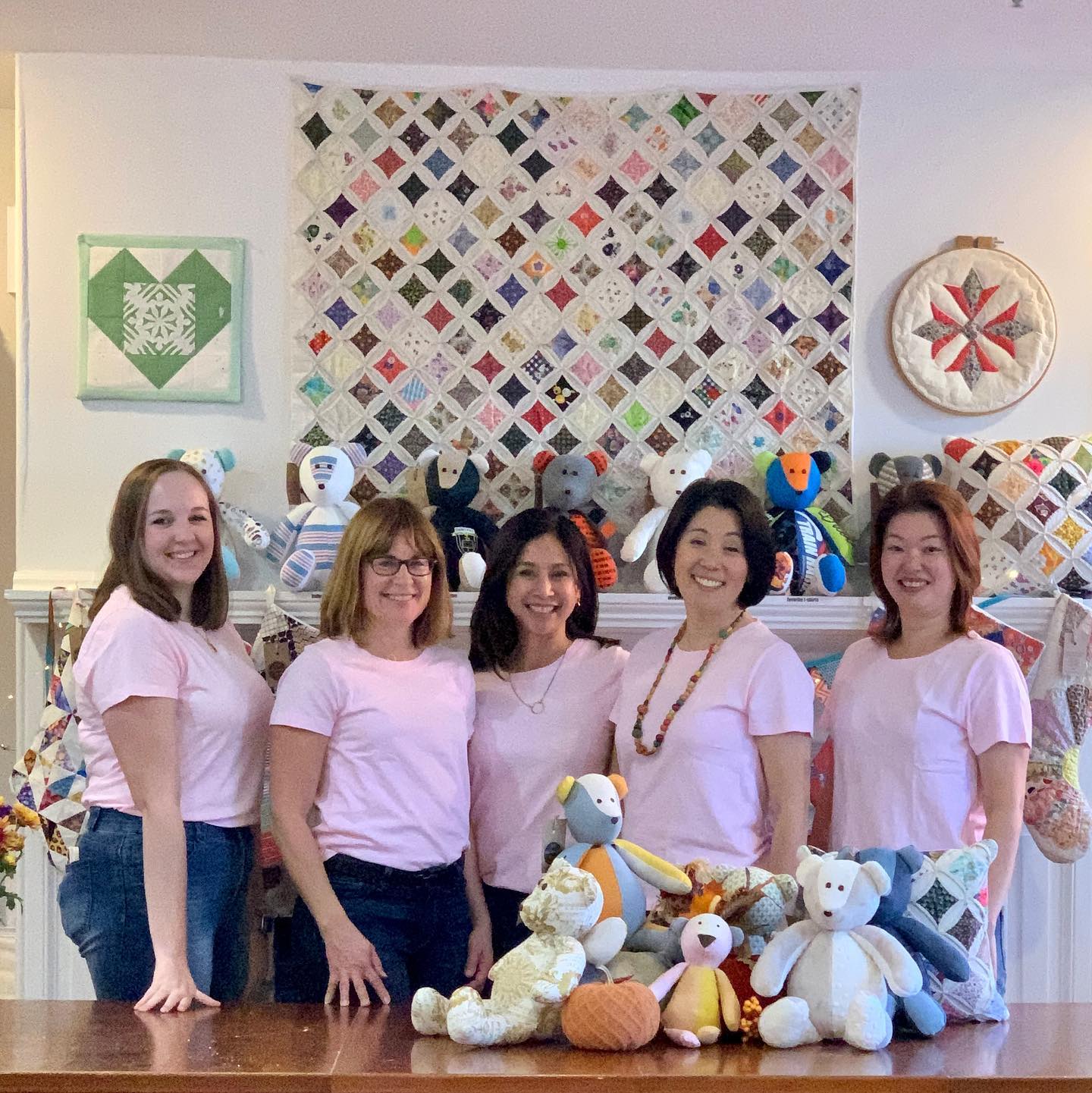 why us?
Why choose The Patchwork Bear to make your custom keepsake?
The Patchwork Bear has been trusted to turn your favorite clothes into keepsakes since 2005 and understand your clothing is irreplaceable- full of stains and memories. We take the utmost care of your clothes in every step of the process from receiving the clothes, to design, to creation and delivery. 
We know it is difficult to send your clothes away to be cut up, but you can trust that our talented design team will transform them into a keepsake you will love. We get to know you through the clothes you send and our goal is to create custom products from clothing that will bring back happy memories. 
award winning
One of Oprahs's Favorite Things
If OPRAH trusts us, you can too! In 2017, we were thrilled to have our Memory Bear chosen as one of Oprah's Favorite Things. 
Our products have received numerous awards and recognition, notably the Creative Child Product of the Year and Oprah's Favorite Things List.