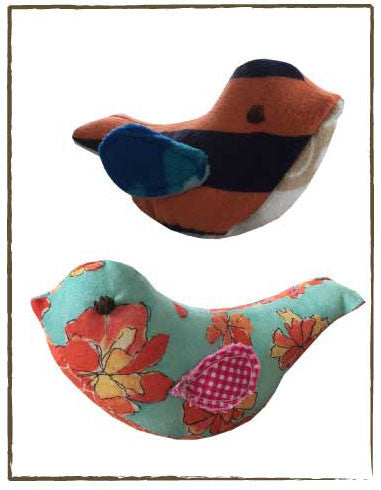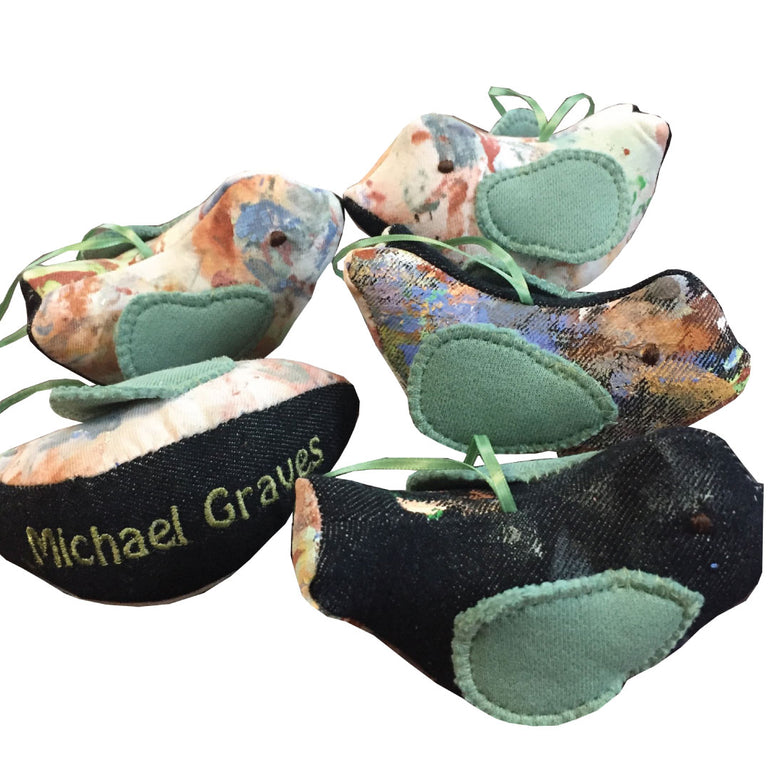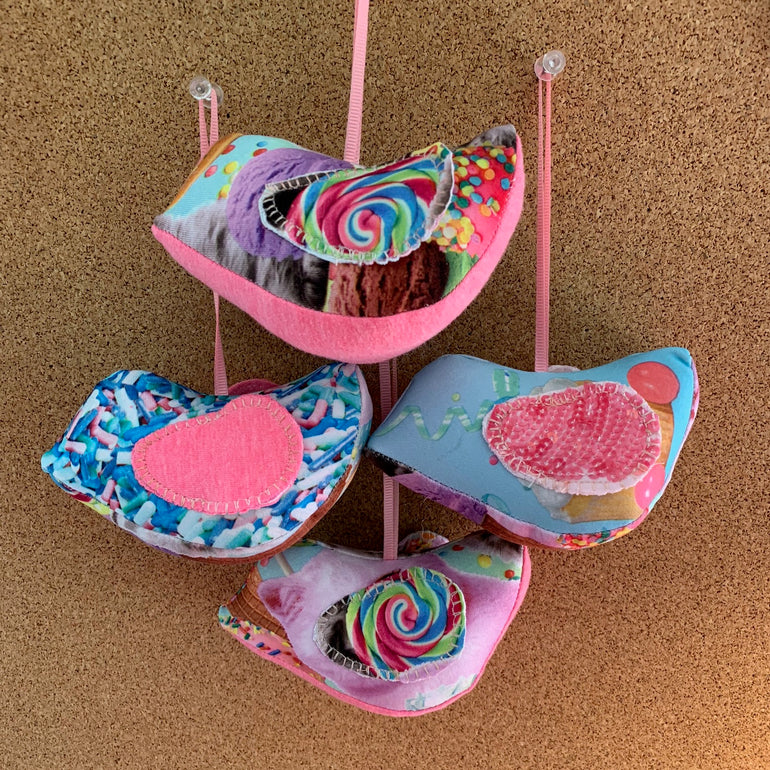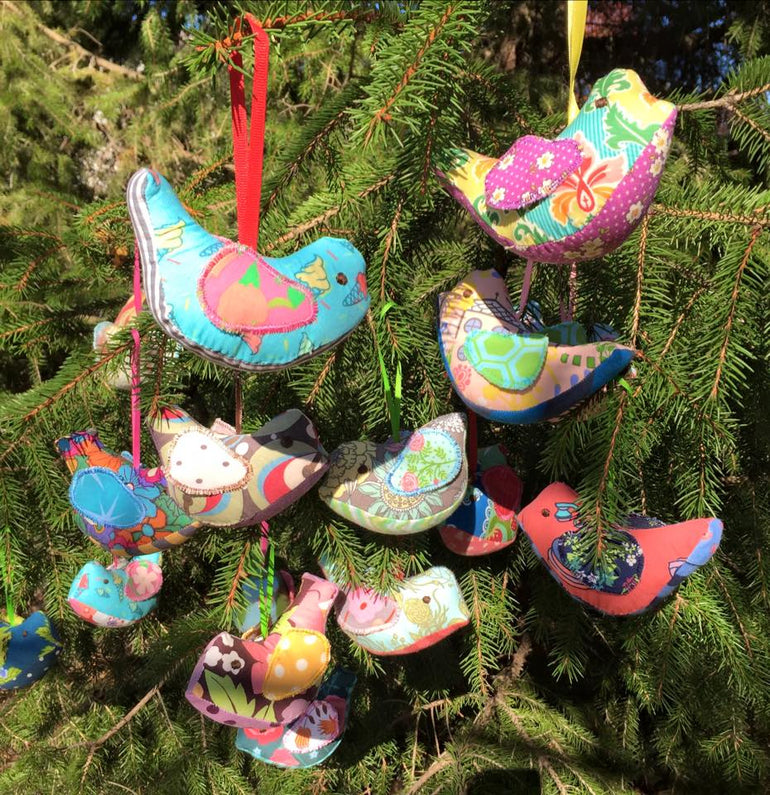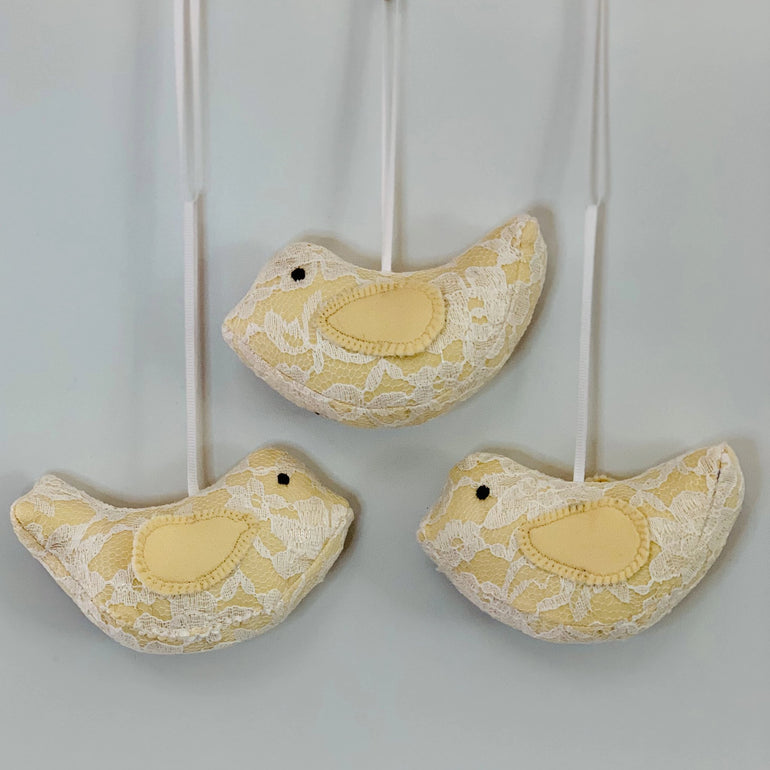 A smaller alternative to our memory clothes collection: This cute little bird is made from one or two articles of clothing. Perfect for those small pieces that might not be enough to make a bear or quilt. Measures approximately 4 inches tall x 6 inches wide and includes a convenient hanging ribbon. This is for ONE memory bird.
Some ideas for the memory birds:
use baby's onesies to make a baby keepsake
make one bird for each member of the family from their clothes and create your own 'family tree'
make keepsake birdie ornaments for the holidays
make several birds from clothes from a loved one who has passed away and give to all the members of the family.
Step 1: Order your keepsake product
Step 2: We email shipping instructions and an order form
After your order is processed, we EMAIL shipping instructions & a printable order form.
(Gift Kits will ship in 2-3 days and include an order form, shipping instructions & mailing bag)
Step 3: Send your clothes to the patchwork bear
All packages sent to us are signed for upon receipt and kept in a safe, indoor location. We know your clothes are irreplaceable and we take great care throughout the process
Step 4: receive your keepsake in just a few weeks. Instant heirloom!
Please allow 4-6 weeks for memory bears & animals; 8-12 weeks for quilts & bags. May take longer during holidays (Oct-Dec). 
CONTACT US if you have a specific deadline or any questions. We can't wait to help you save your memories!
---
Simply Amazing
Quality of their workmanship and attention to detail is beyond explanation. I'm forever grateful they turned my mom's favorite blouse into a beautiful work of art that makes us smile every time we see it. We were lucky to have a bear and bird made for her blouse. We had the bird made, since we called her Nanabird! Thank you
Memory Birds
Love the cute little Memory Birds, perfect for sharing with family and friends.
Very nice memory bird
Thank yo so much for the memory bird made from the pillow my Arnie used. Thank you. It is very nice!
Needed more!
I had some elephants and memorial birds made and was so happy with the outcome. I had clothing left so I decided to make a few more birds. AND I might get more!!! The family and friends that I have gifted these too have been so grateful and I love the idea of my son being with me. These items make my heart so happy!! THANK YOU THANK YOU!!!
Something so precious..
I cannot recommend this company enough! From the concept to finished product I am blown away. They went above and beyond my expectations! I wanted to get something to remember my dad,grandmother and grandfather by. I made memory boxes out of these birds and I'm simply so grateful and weepy (yes weepy.) with how they turned out. This is such a perfect representation of my loved ones and I can't thank y'all enough!
Perfect ! With one little flaw
My husband absolutely loved his bird , It meant a lot to him.Only problem was the string to the top of it has fell off as soon as it was received other than that it was wonderful ! very happy ! thank you so much for taking your time !
So beautiful!
I had the idea to do something with my mother and grandmother's wedding dresses but I wasn't sure what. Well, I came across the patchwork bear and it was just the thing. I was SUPER nervous to send the dresses out and even said a little prayer as I handed them to the UPS guy but they did an AMAZING job. They made me 2 beautiful birds and 2 beautiful bears. They came out better than I could have imagined. They were packaged well, they returned the rest of the dresses like I asked, they communicated with me when I emailed them questions.... it was a wonderful experience!
Just Perfect
These memory birds are perfect little keepsake creations. They make me happy every time I view them. Each one was well made and carefully packaged.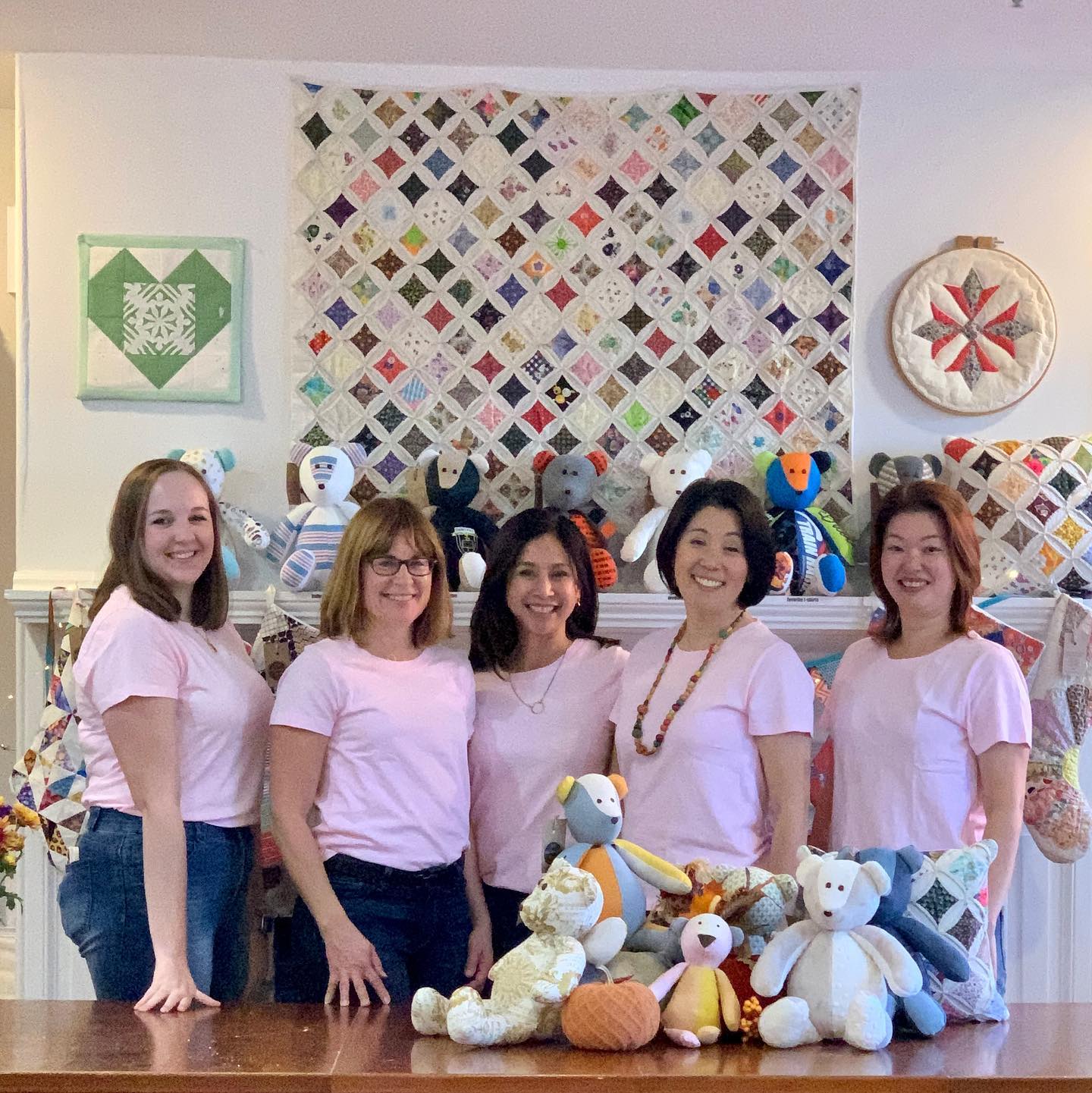 why us?
Why choose The Patchwork Bear to make your custom keepsake?
The Patchwork Bear has been trusted to turn your favorite clothes into keepsakes since 2005 and understand your clothing is irreplaceable- full of stains and memories. We take the utmost care of your clothes in every step of the process from receiving the clothes, to design, to creation and delivery. 
We know it is difficult to send your clothes away to be cut up, but you can trust that our talented design team will transform them into a keepsake you will love. We get to know you through the clothes you send and our goal is to create custom products from clothing that will bring back happy memories. 
award winning
One of Oprahs's Favorite Things
If OPRAH trusts us, you can too! In 2017, we were thrilled to have our Memory Bear chosen as one of Oprah's Favorite Things. 
Our products have received numerous awards and recognition, notably the Creative Child Product of the Year and Oprah's Favorite Things List.