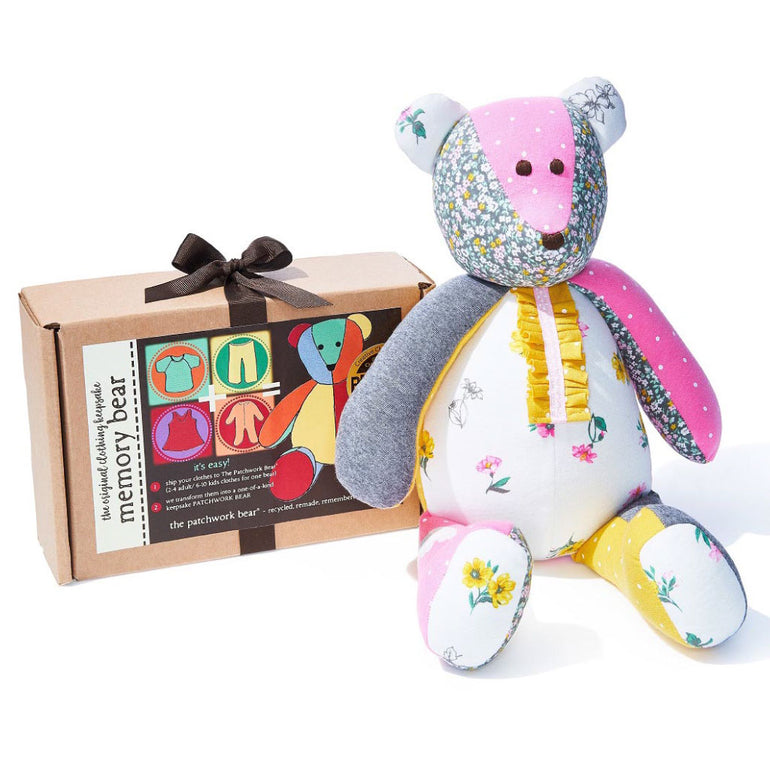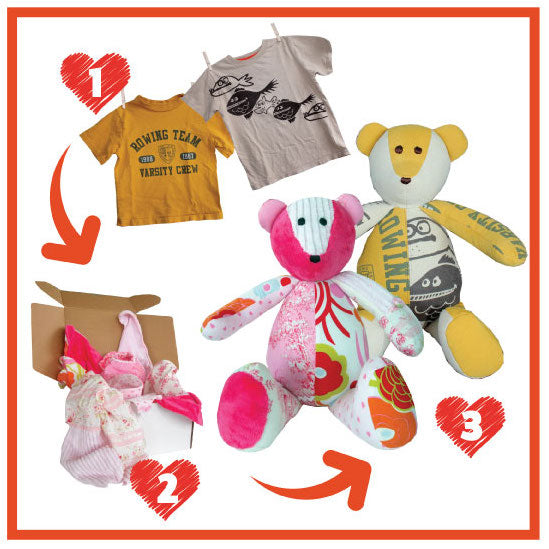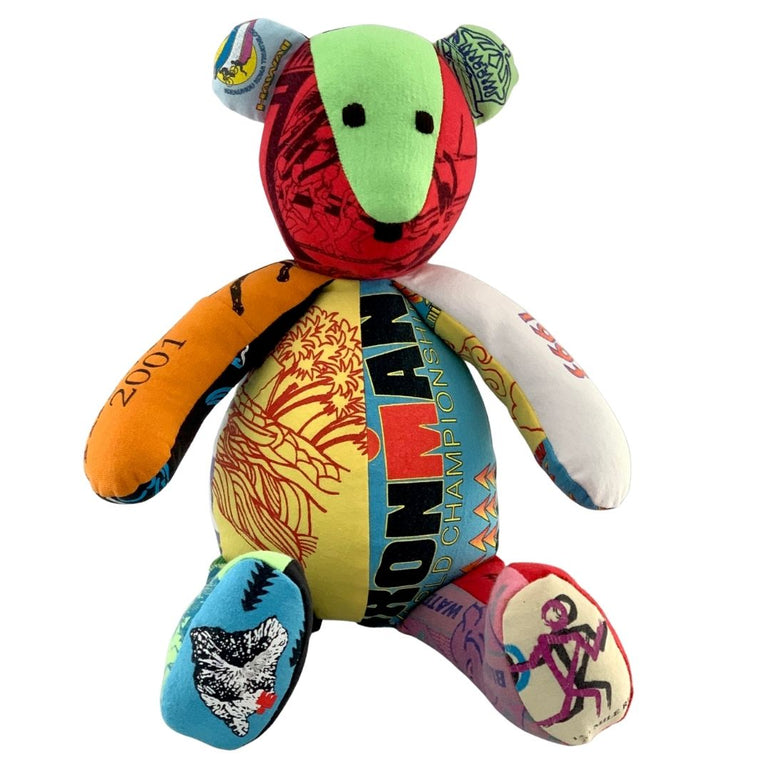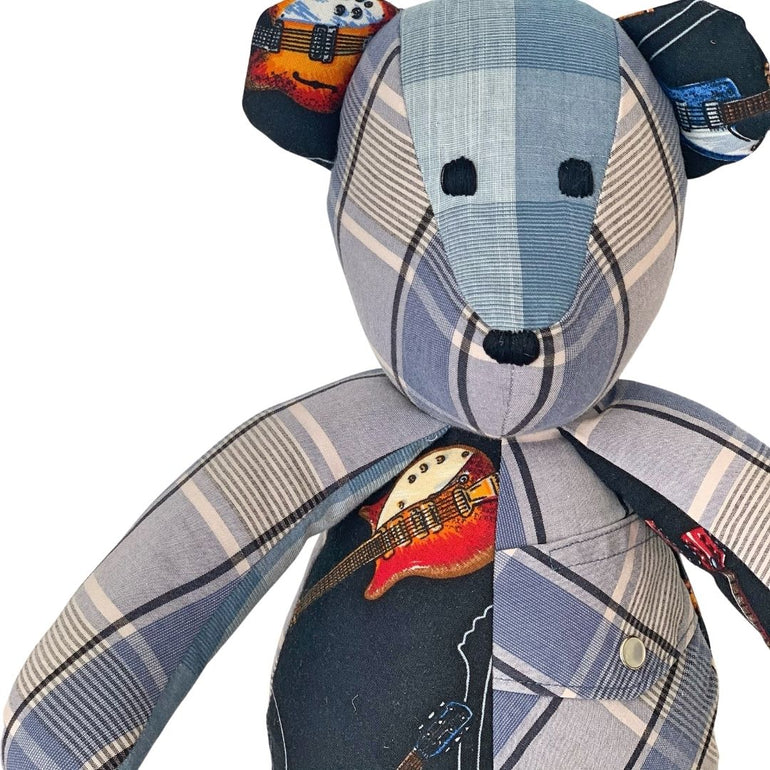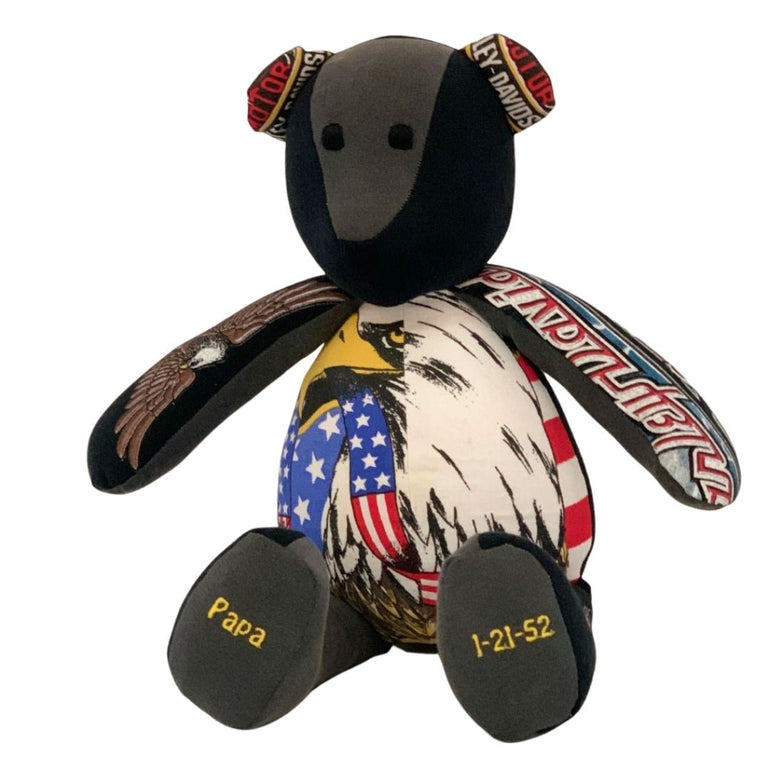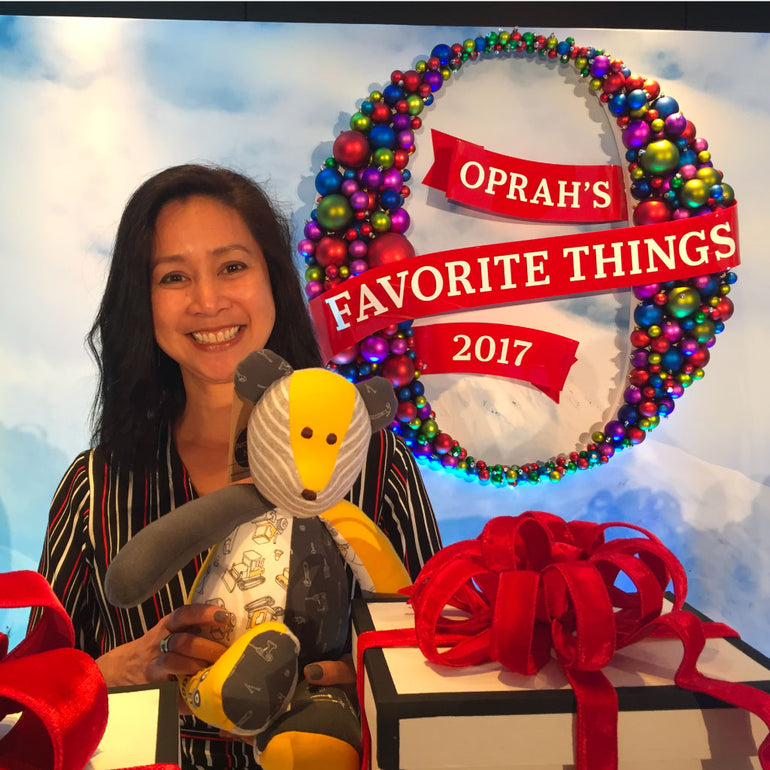 Memory Bear Gift Kit by The Patchwork Bear
One of Oprah's Favorite Things! 
Give a custom, sentimental gift with minimal effort- our award winning MEMORY BEAR GIFT KIT.

All the recipient needs to do is choose 1-2 adult size clothes (or 6-10 child-size) and send them to us in the mailing bag provided.

They get an instant heirloom, you get credit for giving the best gift ever.

Each Memory Bear Gift Kit includes:

Shipping instructions
Tips on choosing clothes to make the best patchwork memory bear
Order form to write special requests and personalization
Optional design guide with pattern blocks if they want to input on the bear design
Creative, sentimental and easy- all in one fantastic product: a Keepsake Patchwork Bear made entirely from your most sentimental clothes.
NOTE: If you are ordering a memory bear for yourself and already have the clothes, we recommend ordering a MEMORY BEAR. It's the same as the gift kit, except we email the shipping instructions directly to you instead of sending them in a gift box.
Step 1: Order your keepsake product
Step 2: We email shipping instructions and an order form
After your order is processed, we EMAIL shipping instructions & a printable order form.
(Gift Kits will ship in 2-3 days and include an order form, shipping instructions & mailing bag)
Step 3: Send your clothes to the patchwork bear
All packages sent to us are signed for upon receipt and kept in a safe, indoor location. We know your clothes are irreplaceable and we take great care throughout the process
Step 4: receive your keepsake in just a few weeks. Instant heirloom!
Please allow 4-6 weeks for memory bears & animals; 8-12 weeks for quilts & bags. May take longer during holidays (Oct-Dec). 
CONTACT US if you have a specific deadline or any questions. We can't wait to help you save your memories!
---
Patchwork bear
So easy to work with. We sent our shirts to them and can't wait to see our bear!
Patchwork bear kit
I received the patchwork bear kit . It was an awesome gift to give . Can update when we get bear back .
Amazing bear
Love it so much going to do it again for my second grand as it is such a great treasure
New baby bear from old family clothes
Bear is fantastic. They were even able to use older very thin shirts. Just the best
Quick turn around
I ordered the bears on a Sunday and they were in the recipients home by Wed. Thanks so much for being so attentive to the grieving children's needs.
love my bears!!!
Thank you
I ❤️LOVE ❤️
the little bears
I feel what was meant to be was meant to be small bears NOT the larger bears NOT
the running tees
I can hardly wait for my daughter to stop by on her way home from work
The bears are so my husband He always dressed very classic
always blue
always happy
always smiling
They represent
him perfectly
They are a treasure
Thank you Susie
❤️🐻👧🐻❤️
I absolutely love my memory bear. When I hugged it I felt such a relief and was a feeling I will never forget. It was absolutely perfect and I am looking forward to getting others for my family to keep with them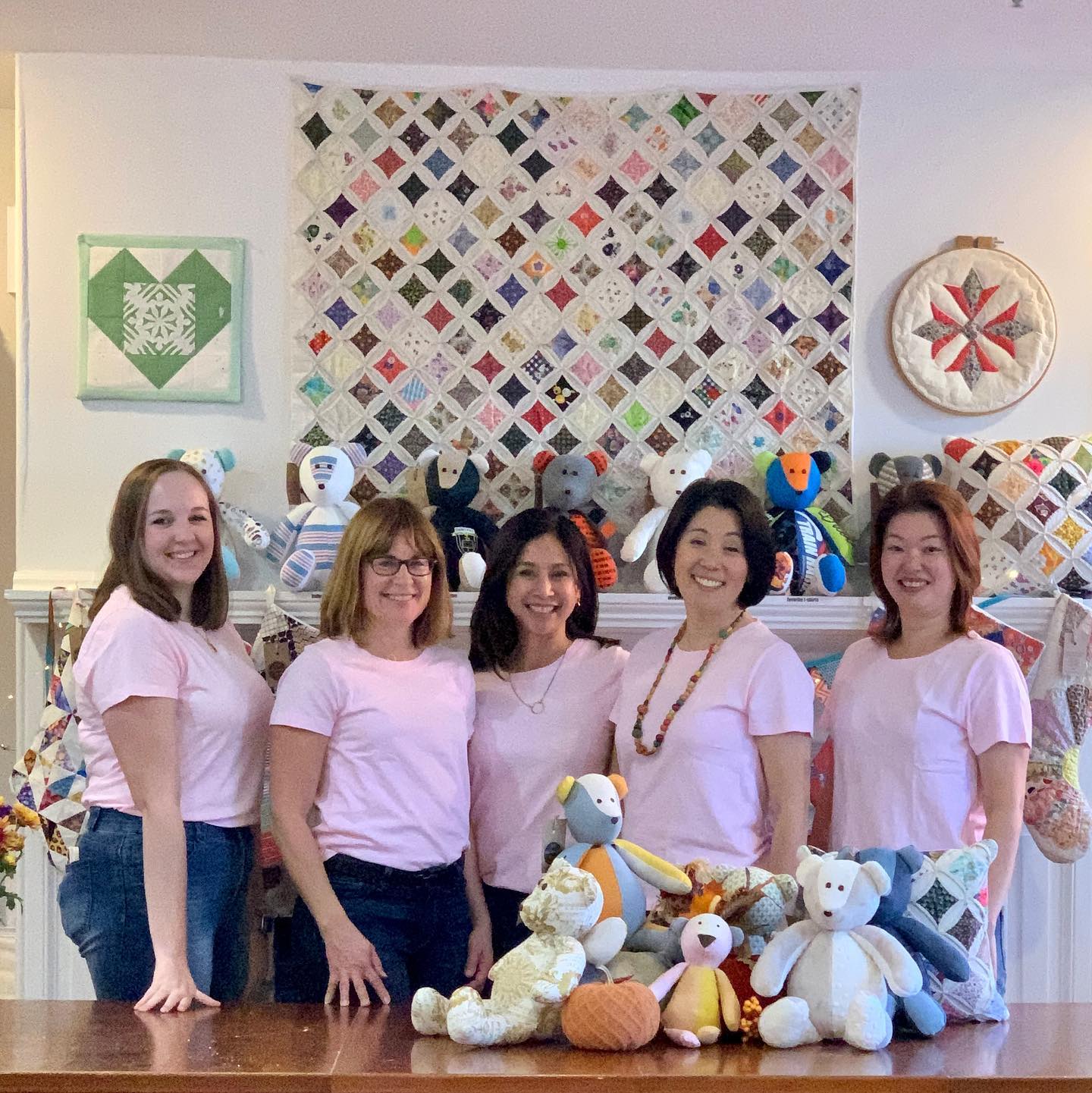 why us?
Why choose The Patchwork Bear to make your custom keepsake?
The Patchwork Bear has been trusted to turn your favorite clothes into keepsakes since 2005 and understand your clothing is irreplaceable- full of stains and memories. We take the utmost care of your clothes in every step of the process from receiving the clothes, to design, to creation and delivery. 
We know it is difficult to send your clothes away to be cut up, but you can trust that our talented design team will transform them into a keepsake you will love. We get to know you through the clothes you send and our goal is to create custom products from clothing that will bring back happy memories. 
award winning
One of Oprahs's Favorite Things
If OPRAH trusts us, you can too! In 2017, we were thrilled to have our Memory Bear chosen as one of Oprah's Favorite Things. 
Our products have received numerous awards and recognition, notably the Creative Child Product of the Year and Oprah's Favorite Things List.